It feels like people have had enough of perfect social media accounts and success stories they cannot relate to. Every person's and company's story goes through its own ups and downs.
That is why I like sharing honest experiences with no beautification. I want to help people discover new perspectives on their current challenges and new ways to solve them.
Being around passionate people and helping them 'unstuck' makes me feel useful and gives sense to the challenges I've gone through.
Book my talk
I am talking about the topic of content reuse and its real-life implementation for small- and middle-sized businesses. If you are interested in this topic you can participate in the events I am speaking at the next time or book an individual talk for your team or your internal conference.
For more information contact me at office-at-genialcontent-dot-com.
Participate in future conferences and events
In October 2021 Hawaii goes online and I am happy to be a part of the LavaCon conference. I will show you how to implement a content reuse strategy and hope you will join me!
Use #TeamPopova as a referral code at registration to get $100 off of the conference fee.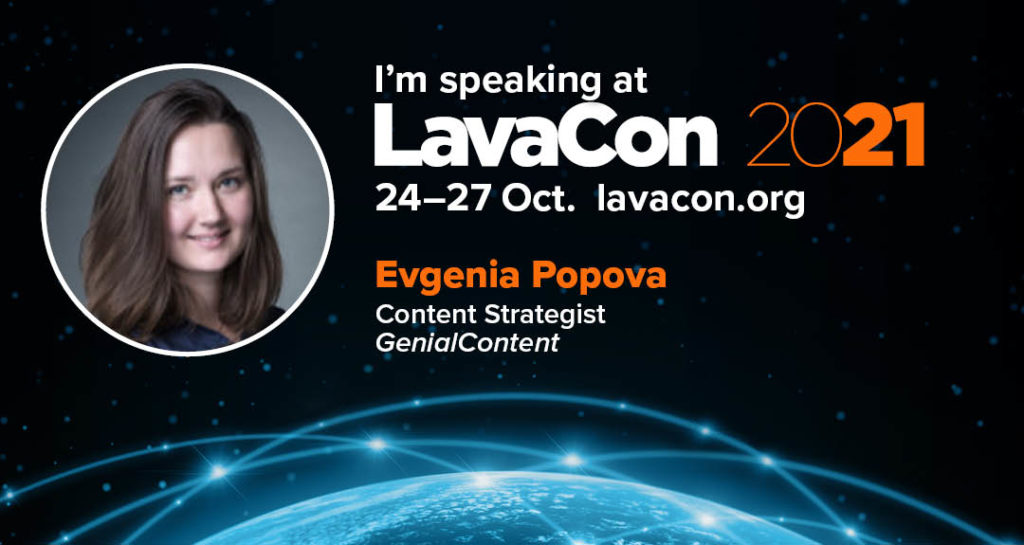 Past conferences and events
In June 2021 I had the honour to talk at the one and only omnichannel conference OMNICHANNELX about 'How to get free traffic with a content-reuse strategy'. This international conference usually takes place in Amsterdam, however, this year it has gone online. We've had participants from all over the world and all the different time zones from Australia, over Asia, Europe to America. The virtual character of the conference allowed participants from any time zone to watch recorded sessions and reach out to speakers with their questions in different ways and channels. I've been surprised by how well it worked out and how many bright and passionate people I've met at this online conference.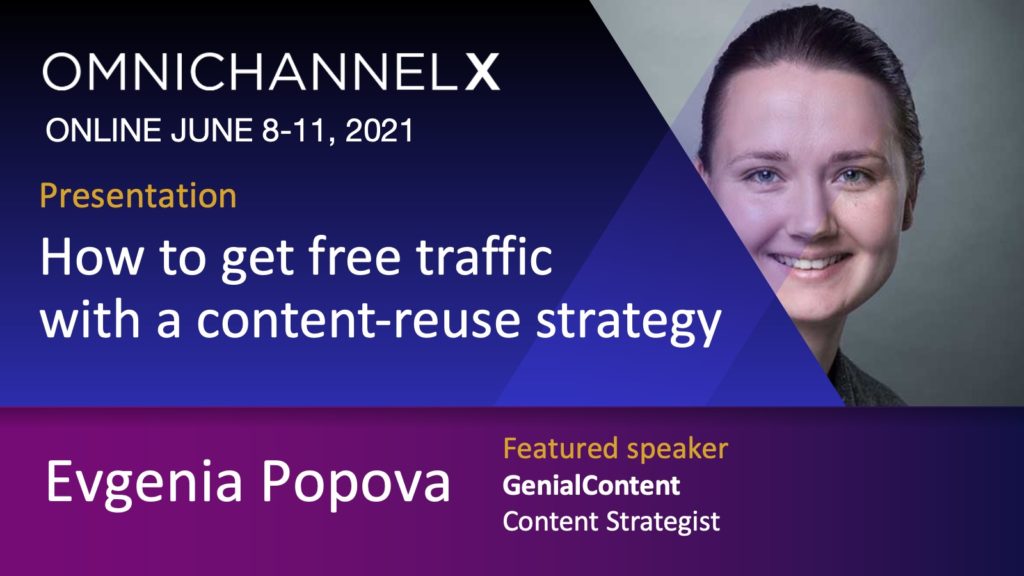 Here are some of the events I've been talking at in the past: