It all started with the TED Talk by Cal Newport called "Why you should quit social media". Since then I've been playing with the idea of quitting social media but something always stopped me.
Four theses stopping me from quitting social media
In particular, these theses stopped me from quitting social media:
My friends will not find me and I'll get disconnected
I'll miss job opportunities
I'll lose track of what is happening in the lives of my friends and the world in general
I'll get bored
Pro-quitting reasoning
Having all those reasons not to quit I wondered why this quitting idea does not give up on me? So I reflected on it and here are the reasons I feel uncomfortable about having all those social media accounts:
Social Media are not sustainable for me. No matter how big my audience is, the moment I stop delivering content the channel pretty much stops delivering value. I prefer investing my time and energy in effortful projects that deliver value for a long time after they are over
I prefer calling or meeting friends and clients instead of chatting online
Those accounts steal my time when my mind wanders instead of concentrating on the jobs-to-be-done
I don't like how I become a slave of algorithms, thinking more about them than people
Delivering content on several channels does not feel efficient when I am doing it all alone
Starting the experiment
Even though the logical part of my brain said I should stay online, the creative part disagreed. It didn't feel inspired to create content, it refused to post, comment and engage so that the only thing I've ended up doing on social media was scrolling down news for the sake of entertainment.
Today's the day when I give up on this permanent resistance. I do indeed start deleting my social media accounts. But I'll do so in several steps and will see how far I'll get and how rational theses behave.
Will I quit everything?
Will the theses hold?
Start 19.07.2021
Observation period 6 months
Aim: reduce the amount of social media channels to the minimum (0?) and survive.
Social Media at the beginning
Here is an overview of all the social media accounts I have had until now 19.07. 2021:
VK
Facebook
Xing
Linkedin
WhatsApp
Telegram
Quitting: Part 1
On the first day, I deleted my Russian social media channel vk.com and (mainly) German-speaking professional network platform Xing and started my quitting process in Facebook.
Quitting Xing
Quitting Xing was not a problem. I actually felt relieved the moment I deleted it as if a burdain fell off my shoulders.
Quitting VK
VK was a bit hard. After I deleted it I automatically went to the website for at least 3 times that day to procrastinate as I used to do.
Quitting Facebook
The next step was Facebook. As I logged in to delete it I decided to scroll my newsfeed for the very last time… and guess what happened?
Now, 3 hours later…
Okey, okey! 4 hours later I was finally on the page creating a copy of my fb-information. Just in case I might need smth in my future Facebook-free life. I had to wait for a couple of minutes until the copy was ready to download and, consequently, my profile was ready to delete.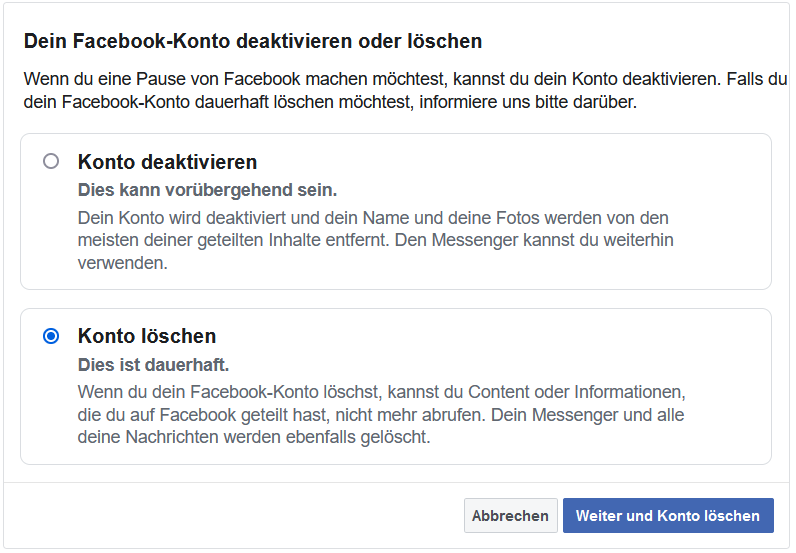 Now everything was ready and downloaded. However, before pushing that 'delete'-button I started to think of how unfair it was to go without even saying goodbye. Eventually, I decided to publish the last post, link it to my experiment page and wait till the next day so that everybody saw it. Then I would finally delete the profile.